Quality Care and Innovative Technology
Instrument Assisted Chiropractic Adjustments – Through the use of highly researched instrument adjusting techniques we are able to comfortably and effectively correct your subluxations and allow your body to heal itself. Our primary chiropractic adjusting techniques are the Activator Method chiropractic technique and the Impulse Adjusting System.
Some of the benefits of instrument adjusting techniques include:
1) A safe, effective, and comfortable experience
2) Variable force settings allow for personalization to each patient's body size and shape
3) Very specific adjustments
4) Limited twisting of the spine for further increased level of comfort and safety
5) No cracking or popping sound
6) High velocity adjustments for quicker comfortable adjustments your muscles are less likely to resist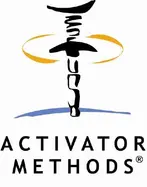 The Activator Method was developed in the 1960's to improve the safety and comfort for chiropractic patients. Today it is one of the most scientifically researched techniques in chiropractic and the most widely used low force technique in the world. All of our doctors are Advanced Proficiency Rated which is the highest attainable proficiency rating within the Activator Methods chiropractic technique.
The Impulse IQ adjusting instrument optimizes spinal motion through its multiple variable thrusts matching the ideal spinal frequency. Through research it has been shown that low force adjusting tools help doctors effectively move specific spinal and extremity segments with the use of less force providing our patients with a safe, effective, and comfortable experience.

Interested how chiropractic works and how it can help your family? Read more…